Nursing Education Cooperation between Assumption University & North Bangkok University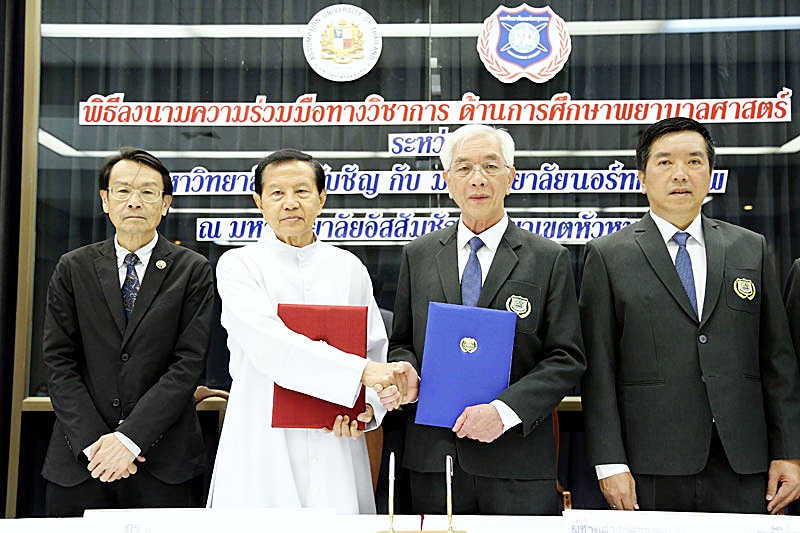 Assumption University signed academic agreements with North Bangkok University during a signing ceremony of the Memorandum of Understanding (MOU) held at Hua Mak Campus. In line with the signed agreements, the AU Bernadette De Lourdes School of Nursing Science will provide valuable advice, guidance and assistance mentoring the North Bangkok University's School of Nursing Science which is at its infancy or starting stage.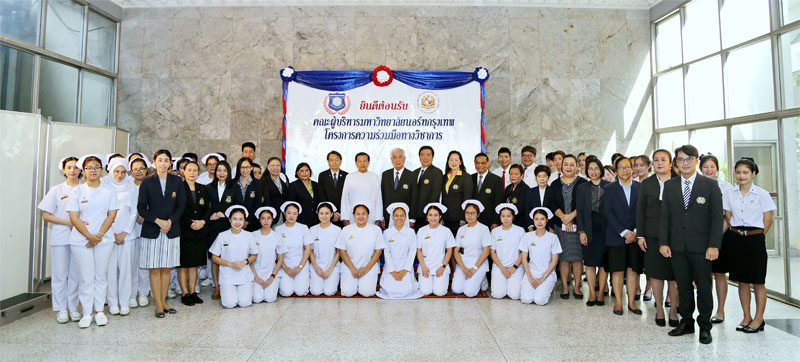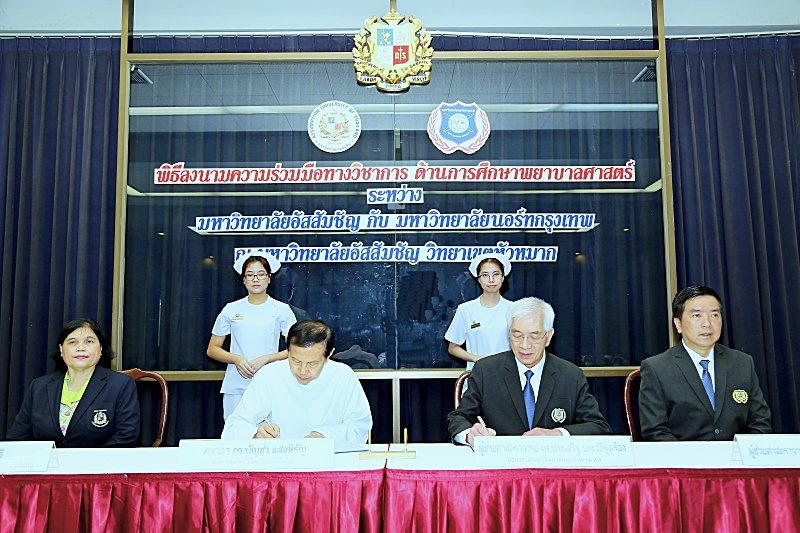 Representing Assumption University during the MOU signing ceremony was Rev. Bro. Dr. Bancha Saenghiran, President-Rector Magnificus, while the North Bangkok University was represented by its President, Asst. Prof. Dr. Prasert Prawatrungroung. The momentous event was witnessed by other executives, administrators and faculty of both Universities including Dr. Pimsiri Phusiri, Dean, AU Bernadette De Lourdes School of Nursing Science.