Music Therapy for Seniors
             The Faculty of Nursing Science in collaboration with the Faculty of Music, Assumption University organized the academic service, "Music Therapy for Seniors" at the Bueng Yitho Day Care and Day service located in Pathum Thani province on October 5, 2022.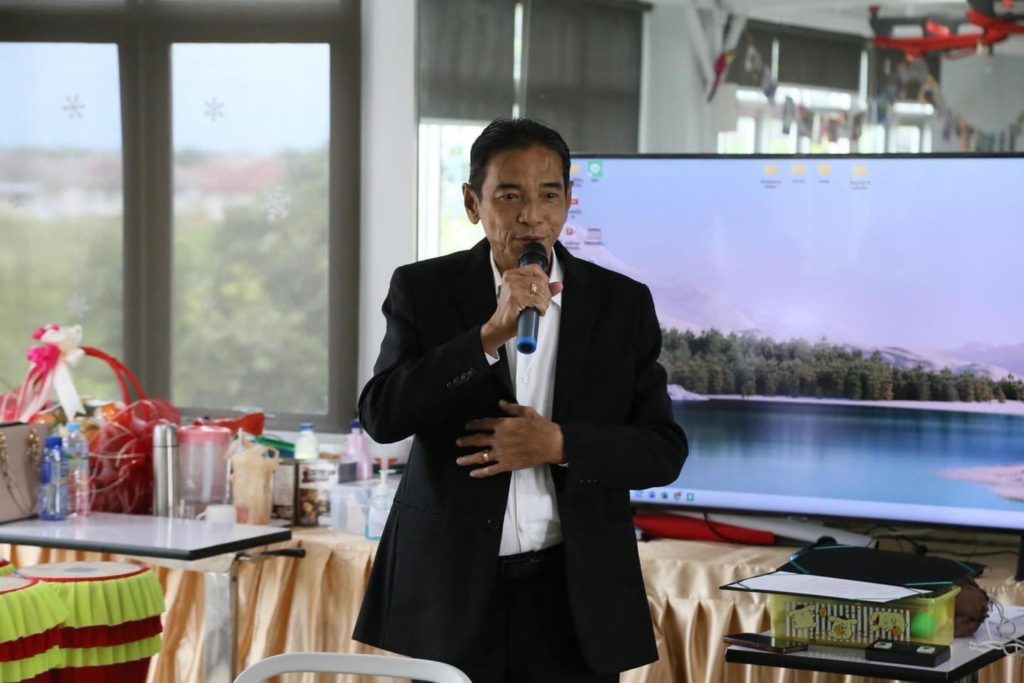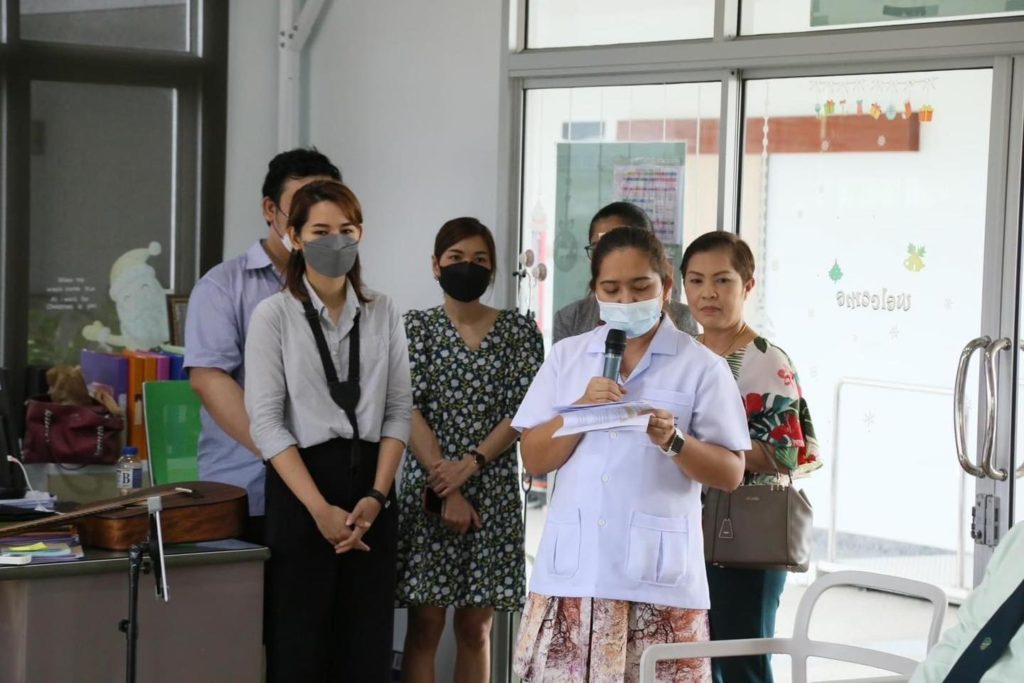 The project aimed to improve and enhance the health and wellbeing of older adults, including emotional, social, psychological, and cognitive performance. Led by the music therapist, Aj. Smatya Wathawathana, older adults were actively engaged in the music activities, moving their arms and legs, dancing, drumming and singing to the music. They each had an "egg shaker" and other instruments in their hands and gleefully shook their instruments throughout the session.
This project was initiated and co-hosted by Dr. Onouma Thummapol, the faculty lecturer of Faculty of Nursing Science and Asst.Prof.Dr. Pannawit Sanitnarathorn, Dean, Faculty of Music. The team was warmly welcomed by the Mayor of Bueng Yitho, Mr. Rangsan Nuntakawong and the administrative team including the interdisciplinary healthcare professionals.