BLNS Volunteer Spirit for Community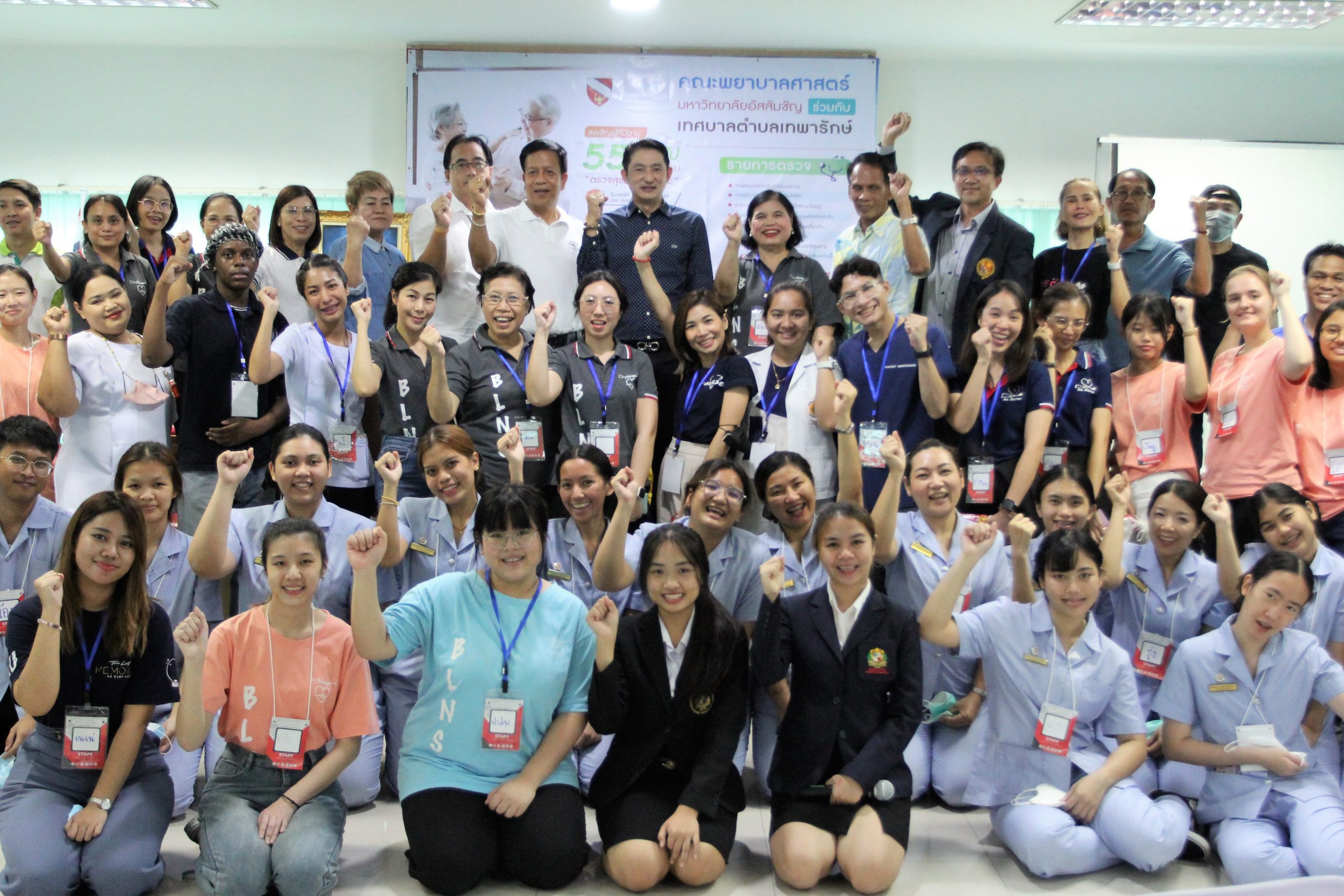 The nursing student committee in partnership with Tepharak Subdistrict Municipality hosted the "BLNS Volunteer Spirit for Community" which was a corporate social responsibility (CSR) project providing the health screening, preventing disease, and promoting health for older people aged 55 years or over.  
The activity was held on April 22, 2023 at Tepharak Subdistrict Municipality, Samutprakarn Province. Led by Ms.Pacharaton Suwanvisate, the president of nursing student committee and supervised by Dr.Onouma Thummapol and A.Napaswan Namboonsri.
The project was integrated into teaching and learning which included Gerontology Nursing Practicum subject for the third year nursing students and Mental Health and Psychiatric Nursing Practicum for second year nursing students. The nursing instructors, alumnus, staff, and nursing students participated in this project.
In addition, Ms.Thitinan Nakphu, a Medical Doctor and Manager of Bueng Yitho Day Care and Day Service and healthcare providers from Bueng Yitho Medical and Rehabilitation Center participated in the project and provided health screening for older adults.
The Dean, Faculty of Nursing Science presided over the event to provide an opening remark. Mr.Wachirachet Rungthawatwong, a mayor of Tepharak Subdistrict Municipality together with the administrative team provided a warm welcome.
The representatives from Thai Wacoal Public Co., Ltd., Mr.Suvit Charoenlerttavee, the secretary of Assumption University Alumni Association (AUAA), and A.Boontham Sornsawat, a representative from Assumption University Student Organization (AUSO) also participated in the event.
The Faculty of Nursing Science would like to express a highly appreciation to the sponsors—the Thai Wacoal Public Co., Ltd., AUAA, and AUSO, and would like to thank all the participants who came and participated in the activity.