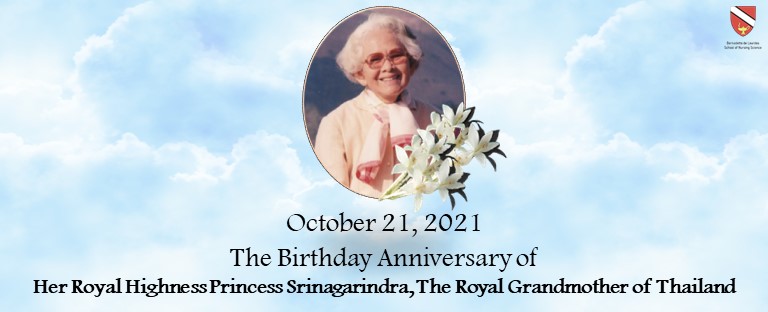 The National Nurses Day in Thailand is annually celebrated on October 21 to commemorate the birthday of Her Royal Highness Princess Srinagarindra, the Princess Grandmother who greatly contributed to nursing profession. Her Royal Highness Princess Srinagarindra had improved the nursing profession and National Thai Health System throughout her life.
Early life and background
          Princess Srinagarindra was born on 21 October 1900, in Nonthaburi province. Her given name was Sangwan Talapat. Armed with elementary skills, she enrolled at the all-girls school of Wat Anongkharam. Shortly afterwards, she was sent to Satri Wittaya School, while she lived with Huan Hongsakul, the nanny of Prince Mahidol Adulyadej, the Prince of Songkla, the younger brother of Princess Valaya Alongkorn.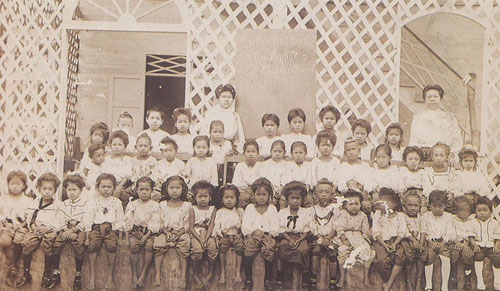 In 1956, the Princess Grandmother began to patronize the Foundation for Assistance of the Disabled by donating her personal funds for the operations of the Foundation and seeking support from local and international individuals as well as agencies concerned for persons with disabilities.
In 1963 Princess Grandmother began to patronize the Foundation for Lepers in Lampang Province by donating her personal funds for the construction of Jit Aree School building and a dormitory and providing financial support for the children and people with poverty has been much improved.
In 1967, the Princess Grandmother accepted the New Life Foundation under her patronage in order to help rehabilitate disabled lepers.
In 1969, Mobile Medical Crops (Por Or Sor Wor or mobile medical units) were set up, comprising volunteer doctors, dentists, nurses, health workers and volunteers from both central and provincial levels. The units have been providing curative, preventive, promotive and rehabilitative care to the people in remote areas.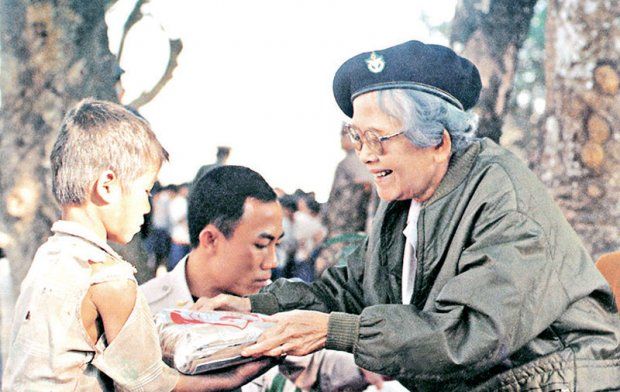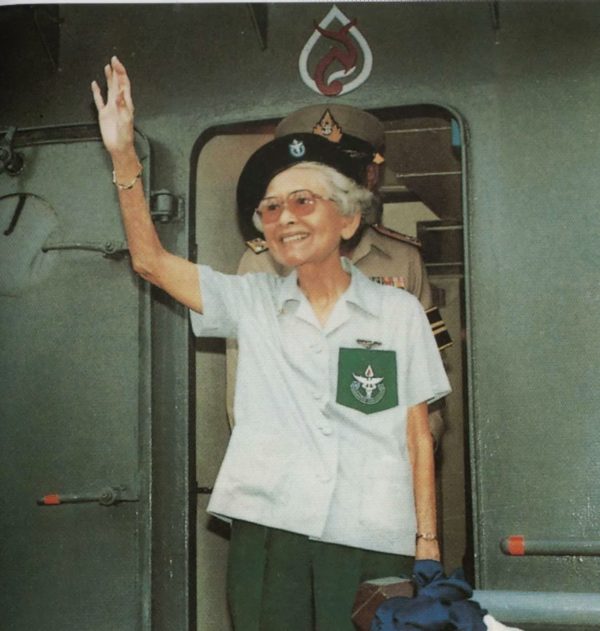 In 1973, a Volunteer Flying Doctors Unit was launched and later on became a Radio Medical Services Unit that provided medical consultation to remote health centers via radio communications in 25 provinces. Since 1976, the Ministry of Public Health (MOPH) had undertaken similar services for other provinces. In1996, they were all transferred to be under the MOPH.
In1974, the Princess Grandmother established the Princess Mother's Medical Volunteer Foundation with the first royal endowment of one million Bath. Later, the Royal Thai Government as well as other public and private agencies from within and outside the country has provided financial support as well as medical supplies and equipment to the Foundation.
In 1986, specialized medical services projects were initiated to provide medical/surgical care for patients with cataract, cleft lip and cleft palate, congenital heart disease, impacted tooth, and those in need of prosthetic/orthotic services.
Dental health services of the Mobile Medical Units include the annual dental care campaigns and exhibition on the National Dental Health Day, 21 October each year.
In 1992, the Princess Grandmother donated her private funds of 500,000 Bath to establish the Artificial Legs Foundation and HRH Princess Galyani Vadhana also donated another 75,000 Baht to produce/provide artificial legs for poor people with free of charge regardless of race and religious belief.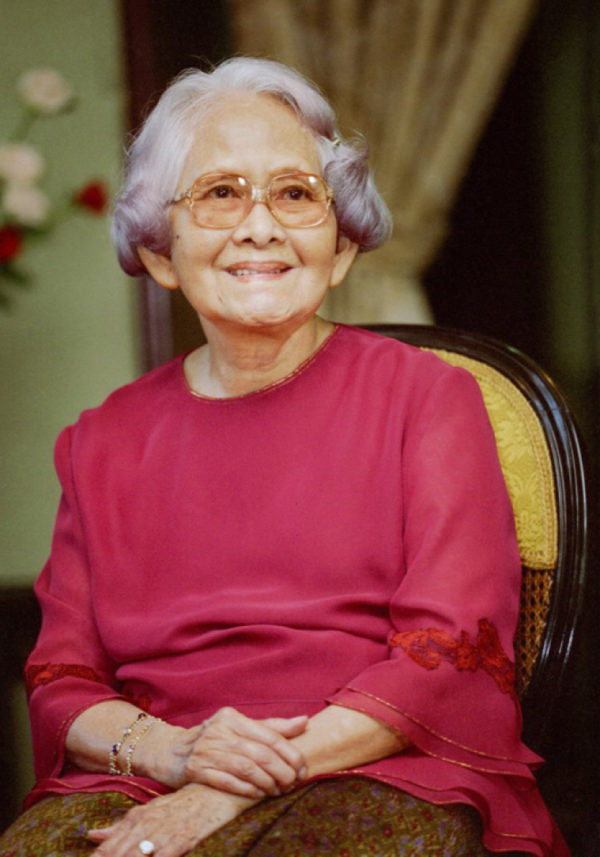 To express the positive attitudes toward nursing profession, please kindly join our activity and you might have a chance to win prizes, 100 Baht gift voucher from Starbuck coffee by doing the questionnaire in the link below: