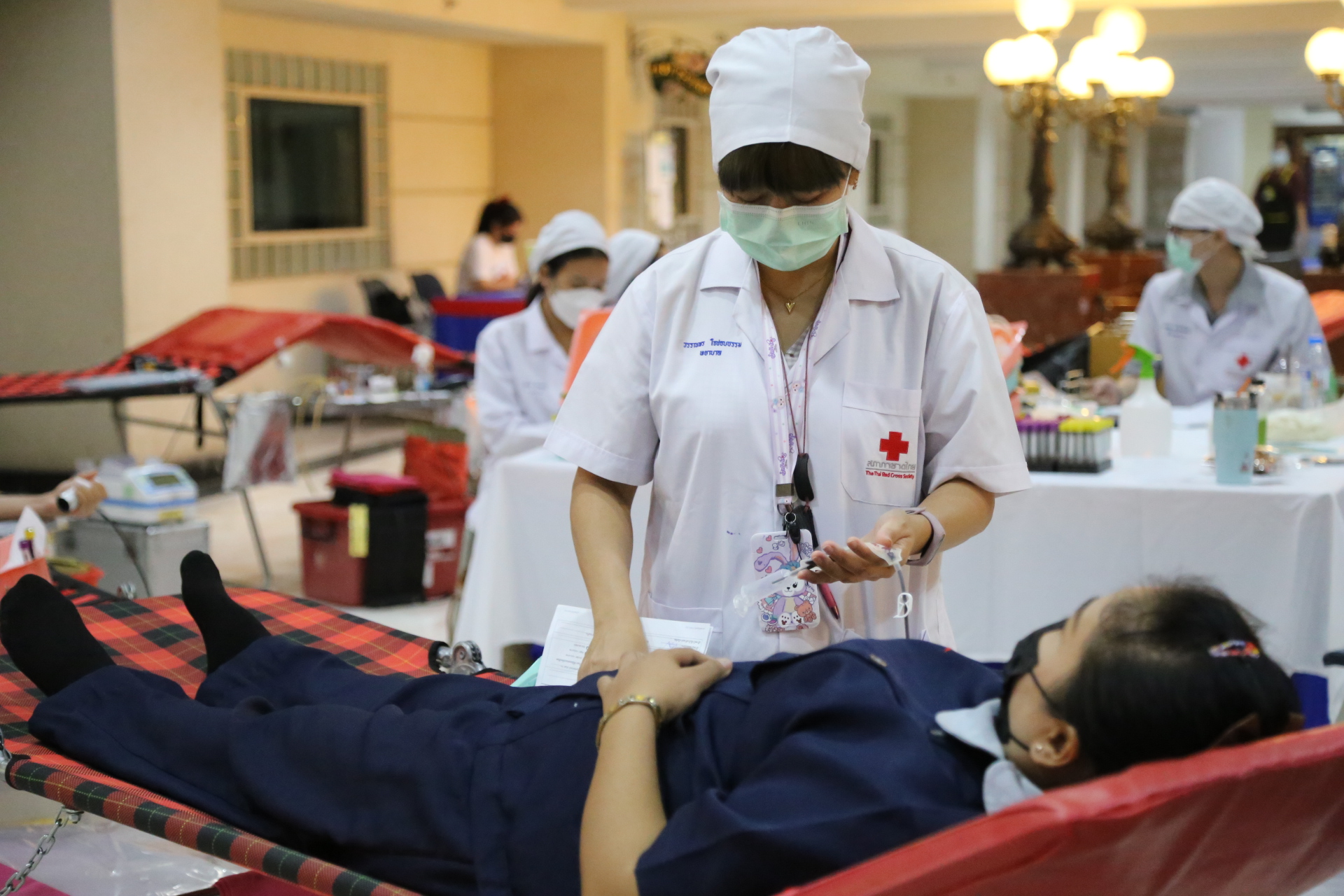 The Bernadette de Lourdes School of Nursing Science and the National Blood Centre Thai Red Cross Society organized the Blood Donation Campaign to celebrate the 90th birthday anniversary of Her Majesty Queen Sirikit the Queen Mother. The Blood Donation Campaign was held on Friday 26 August 2022 at Plaza, 1st floor, CL building, Suvarnabhumi campus from 09.00 a.m. to 15.00 p.m.
         The nursing student committee members and nursing students volunteered to facilitated in the blood donation campaign for screened the donor, provided information, and took care the donor after donated blood.
          There were 193 AU faculty members, students, and staff registered for the blood donation. And there were 113 blood units reserved in the blood bank of Thai Red Cross Society.