Capping Ceremony Class 2024 of Bernadette de Lourdes School of nursing science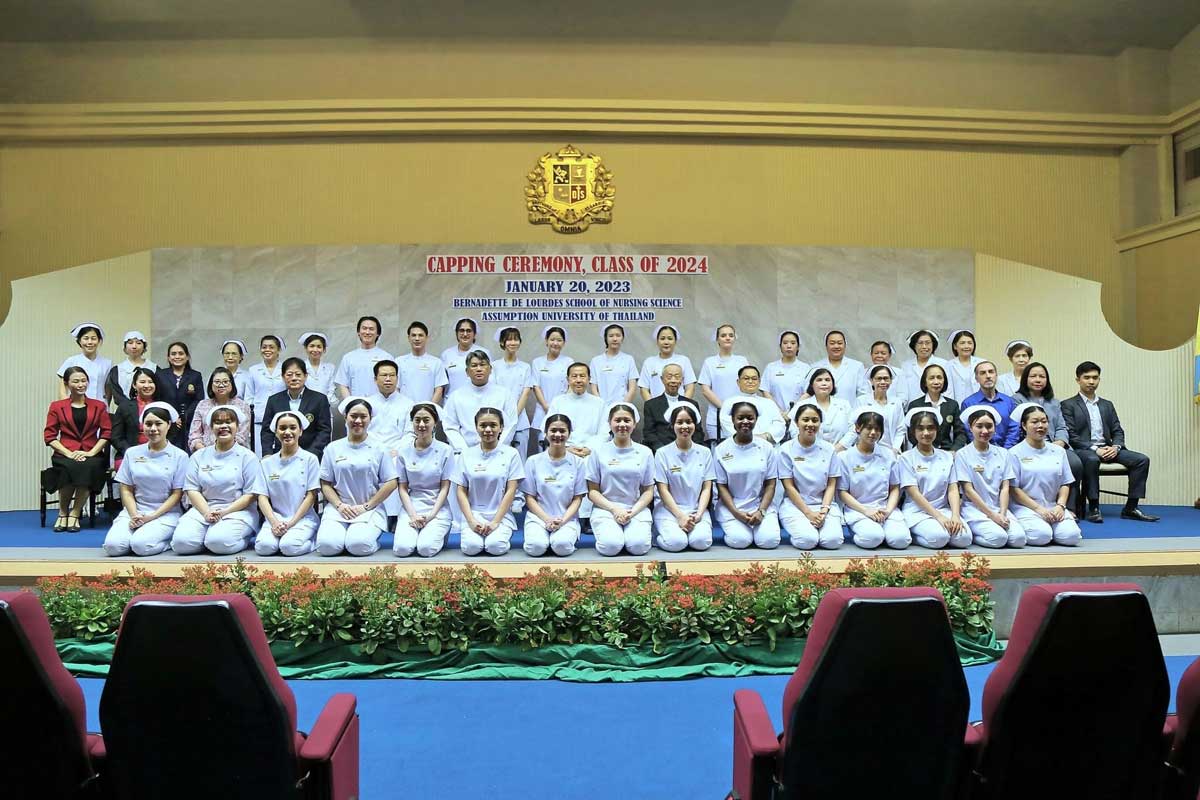 On January 20, 2023 Bernadette de Lourdes school of nursing science arranged Capping Ceremony Class 2024 at auditorium hall assumption university of Thailand.
Bernadette de Lourdes School of Nursing Science arranges this traditional sacred ceremony every year for the sophomore nursing students who passed their primary nursing profession training both theory and practicum. The aims of capping ceremony are to adorn nursing caps to qualified nursing students, to inspire nursing students to continue their studies successfully, and to promote student's good attitude toward the nursing profession.