Nursing Convocation for Nursing Graduates, Class of 2022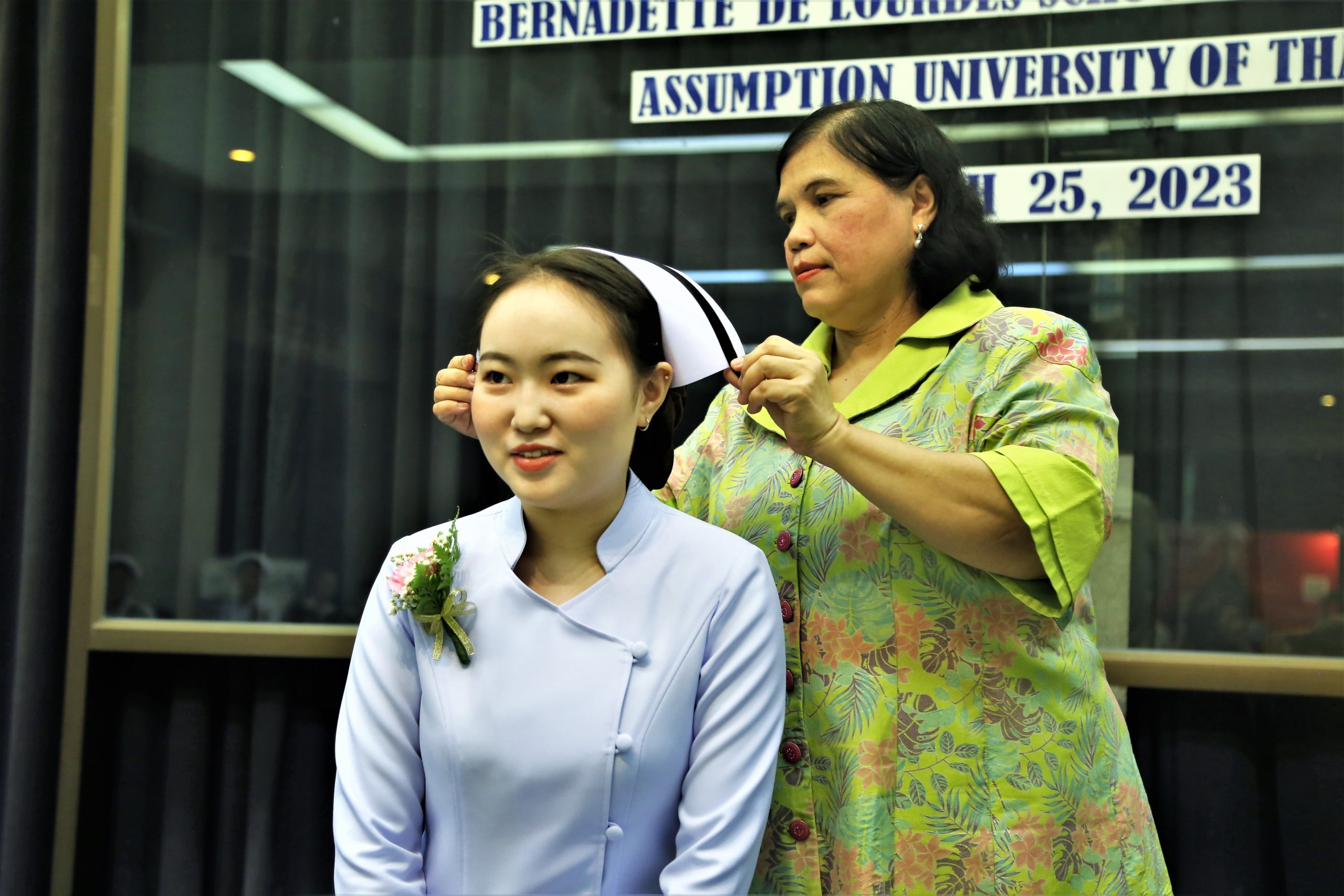 The Student Development Committee of Bernadette de Lourdes School of Nursing Science organized Nursing Convocation Ceremony for Nursing Graduates, Class of 2022 on Saturday, March 25, 2023 from 09.00 am. to 12.00 noon at Salle d' Expo, Assumption University, Hua Mak Campus. This ceremony aimed to  provide important information regarding future careers to graduating nursing students, provide opportunities to graduating nursing students to exchange their ideas and opinions with employers, strengthen nursing culture and tradition, morality including positive attitudes toward nursing profession, and recognize outstanding nursing graduates. There were about 100 participants consisting of AU administrators, distinguished guests, nursing alumni, current students, and nursing graduates.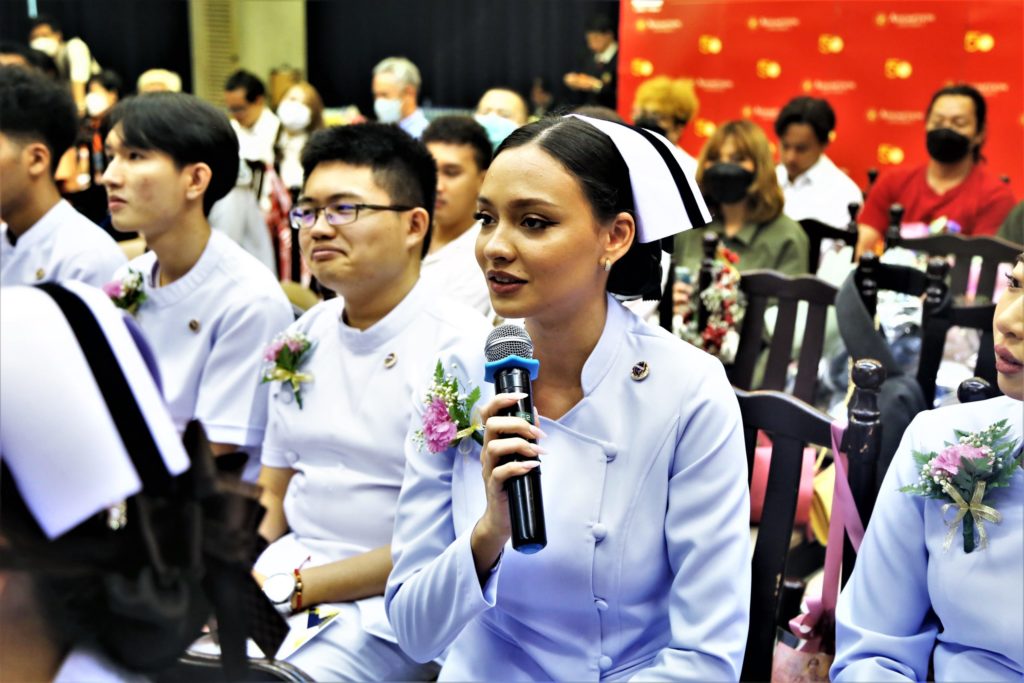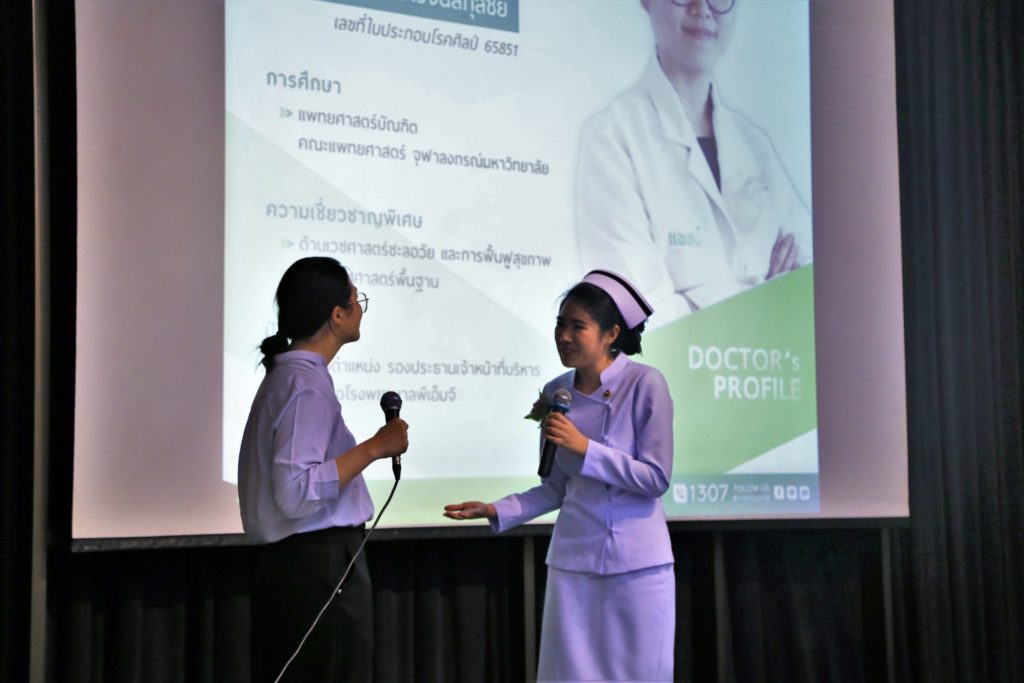 There were 23 qualified nursing graduates but only 22 of them attended this convocation. They are 14 Thai, 1 Singaporean, 3 Burmese, 2 Chinese , 1 Filipino, 1 Japanese and 1 British. The program included  academic address by Dr. Pimsiri Bhusiri, Dean of BLNS; opening remark by Rev. Bro. Dr. Bancha Saenghiran, the President of Assumption University of Thailand; adorning the professional signature; Pledge of Loyalty by nursing graduates , class of 2022;  Honorary session, workshop for "Excellent Service Behavior" by Dr. Kasama Wirojskoolchai, MD., Vice President Chief Executive Officer, PMG Hospital, Bangkok, Thailand; and Last Admonition by Dr. Pimsiri Bhusiri, Dean of BLNS.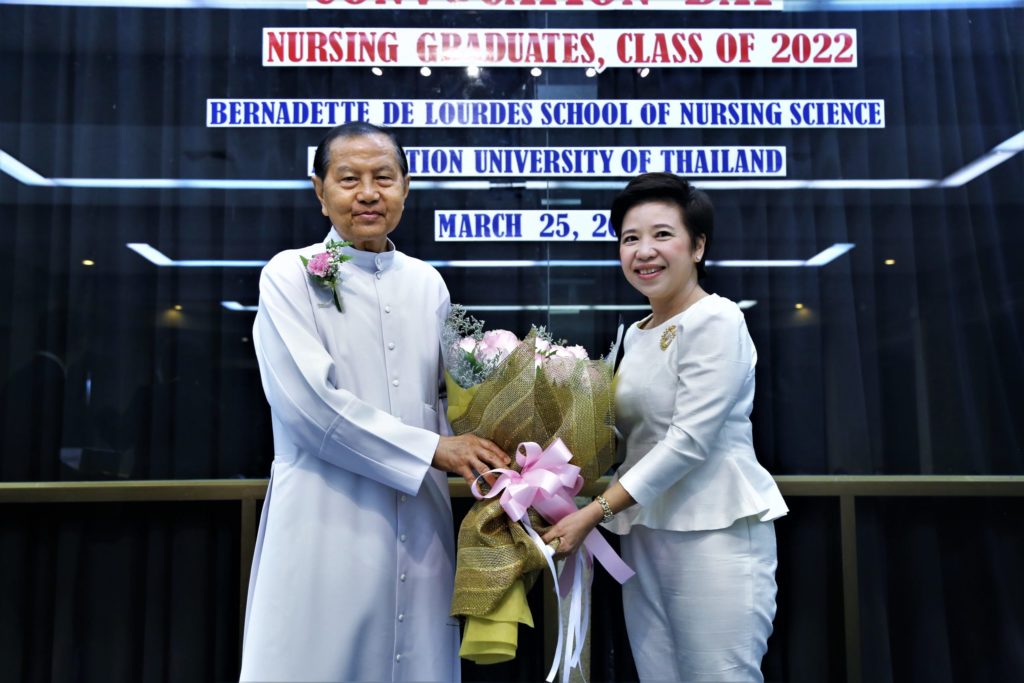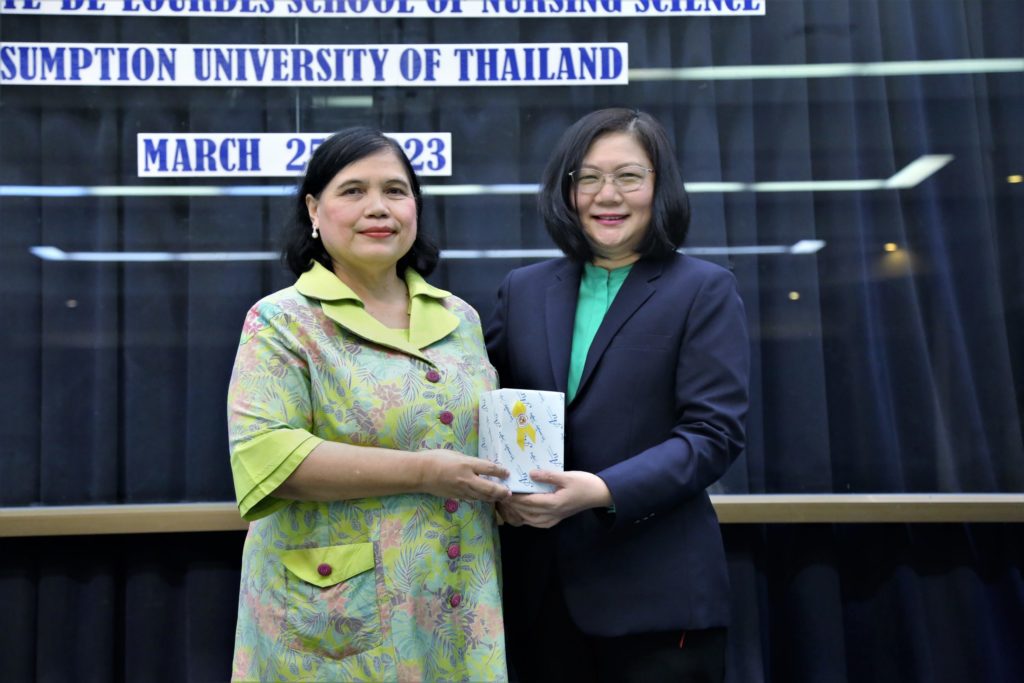 On this special  occasion, the BLNS congratulated Asst. Prof. Dr. Preekamol Ratchanakul, AU nursing alumnae,  for being appointed to be the Dean of Nursing Faculty, Thammasat University. Mrs. Charoenporn Lerdkijkhunanon, the President of Nursing Alumni Club of Assumption University of Thailand  also participated in this activity.
Beside these, there were distinguished guests from PMG Hospital ; Wichaivej, Nong Kham, Hospital; Piyavej Hospital; Adex Medical Staff; and Med Park Hospital joining this convocation. Eight nursing graduates got the awards  which are as the followings: