BLNS' Participation in Freshmen Orientation 2023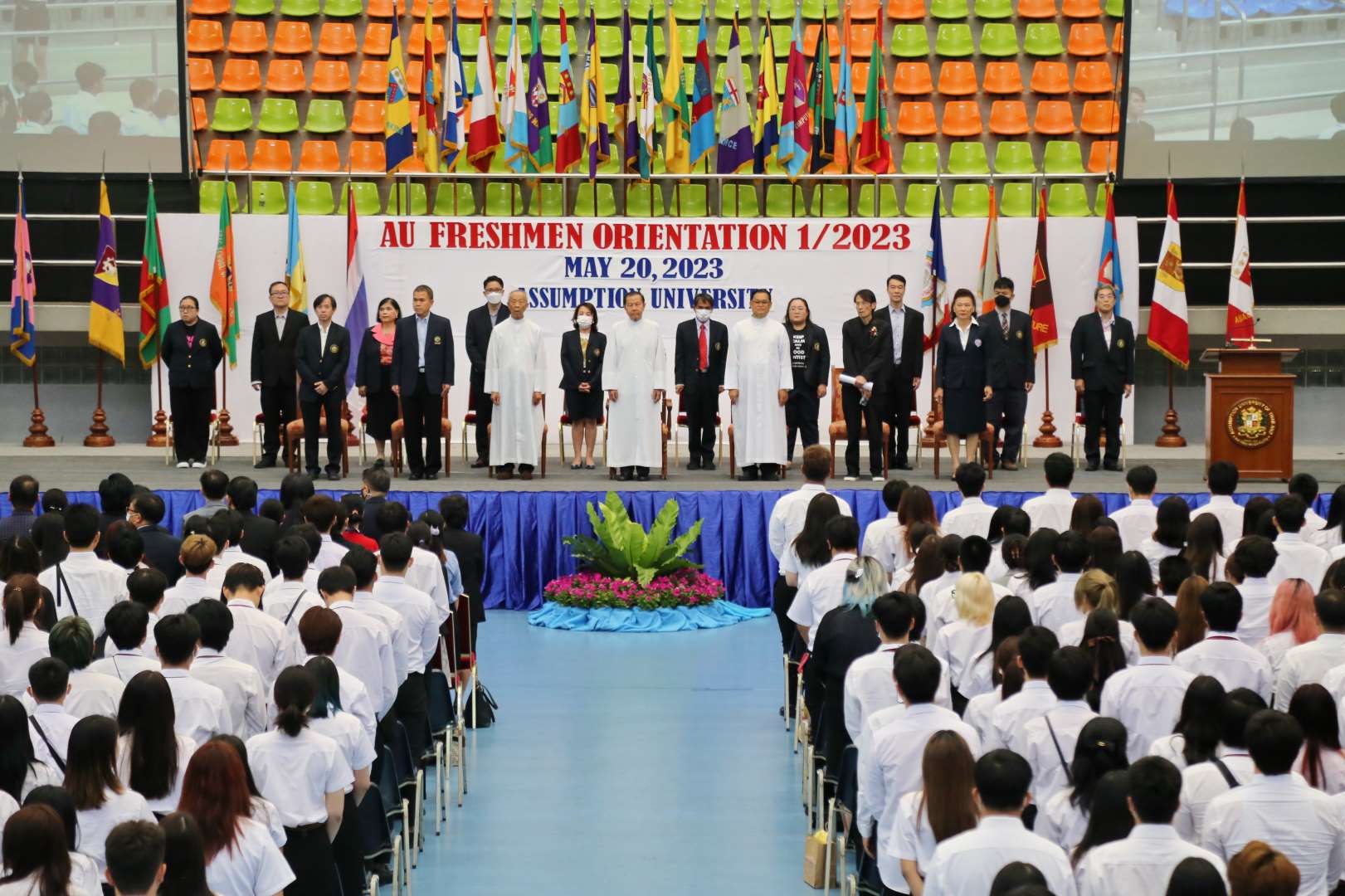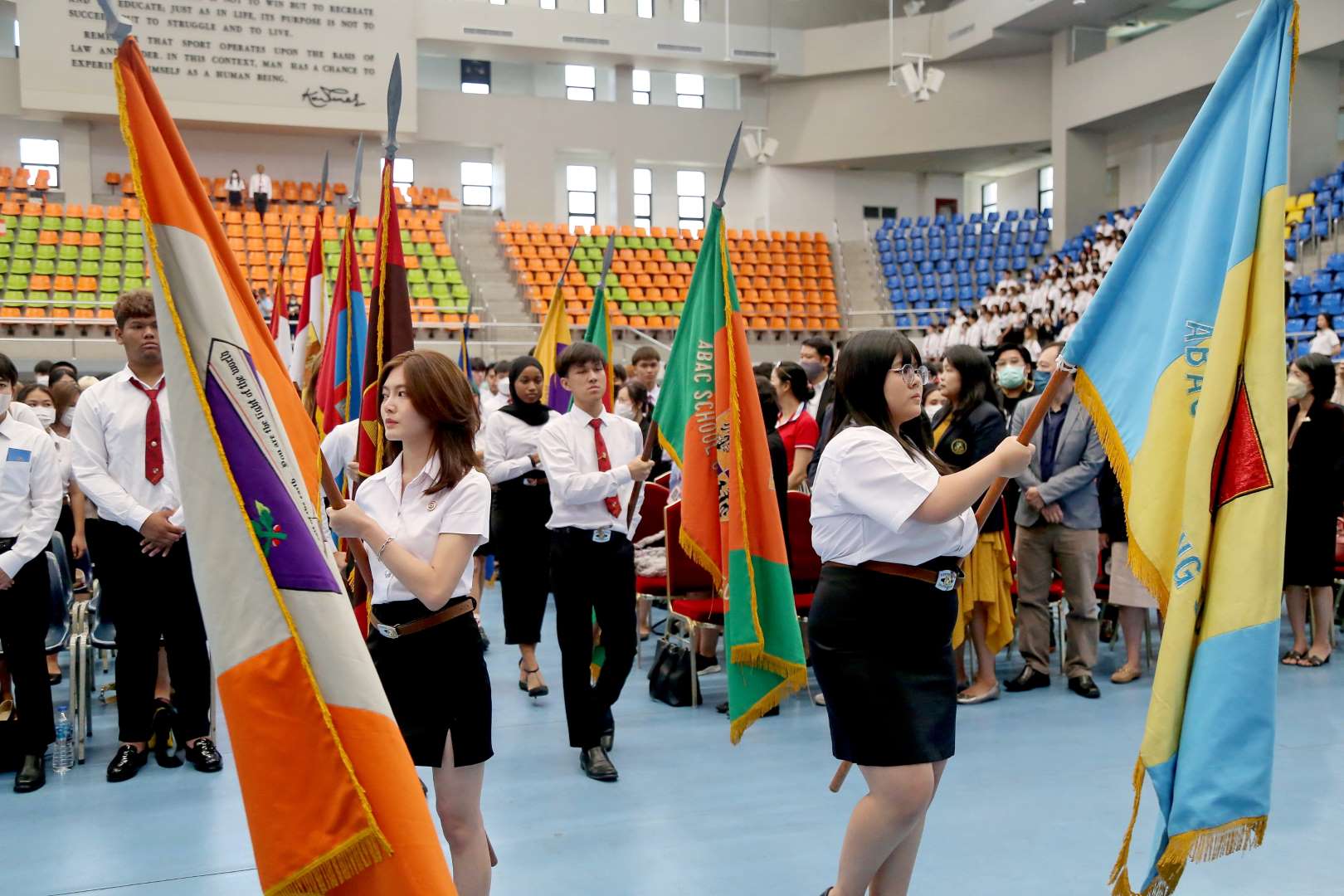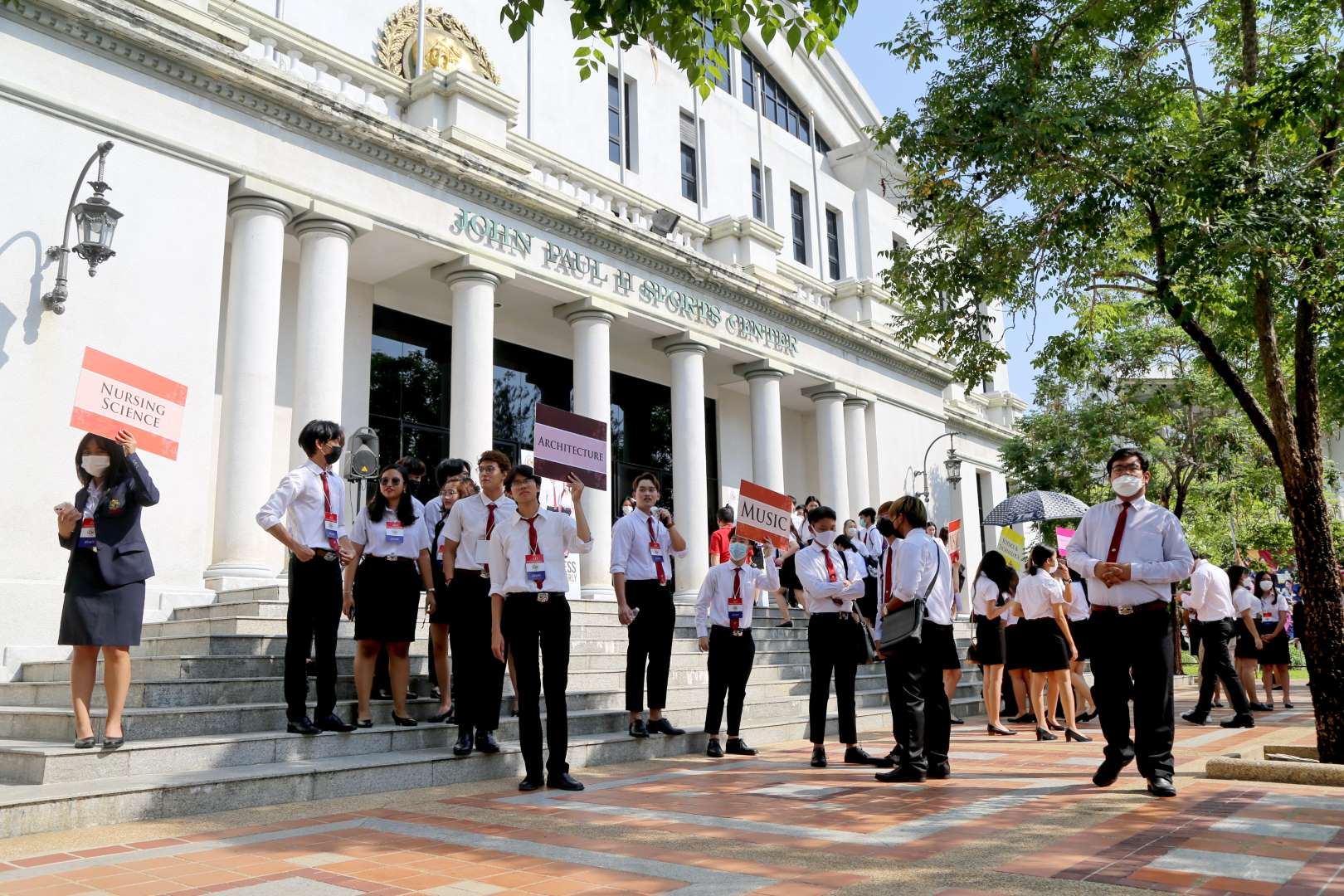 The AU Freshmen Orientation was organized on Saturday, May 20, 2023 by Student Affairs and Academic Affairs at Suvarnabhumi campus. The morning session program, at John Paul II Sports Center, consisted of speech on AU vision and mission and introducing executive administrators by Rev. Bro. Dr. Bancha Saenghiran, Rector Magnificus of Assumption University of Thailand, speech on effective studies in AU by Dr. Vindhai Cocracul, Vice President for Academic Affairs, and speech on Role of Assumption University Alumni by Dr. Phakkhara Ruangsiradecho, President of Assumption University Alumni Association.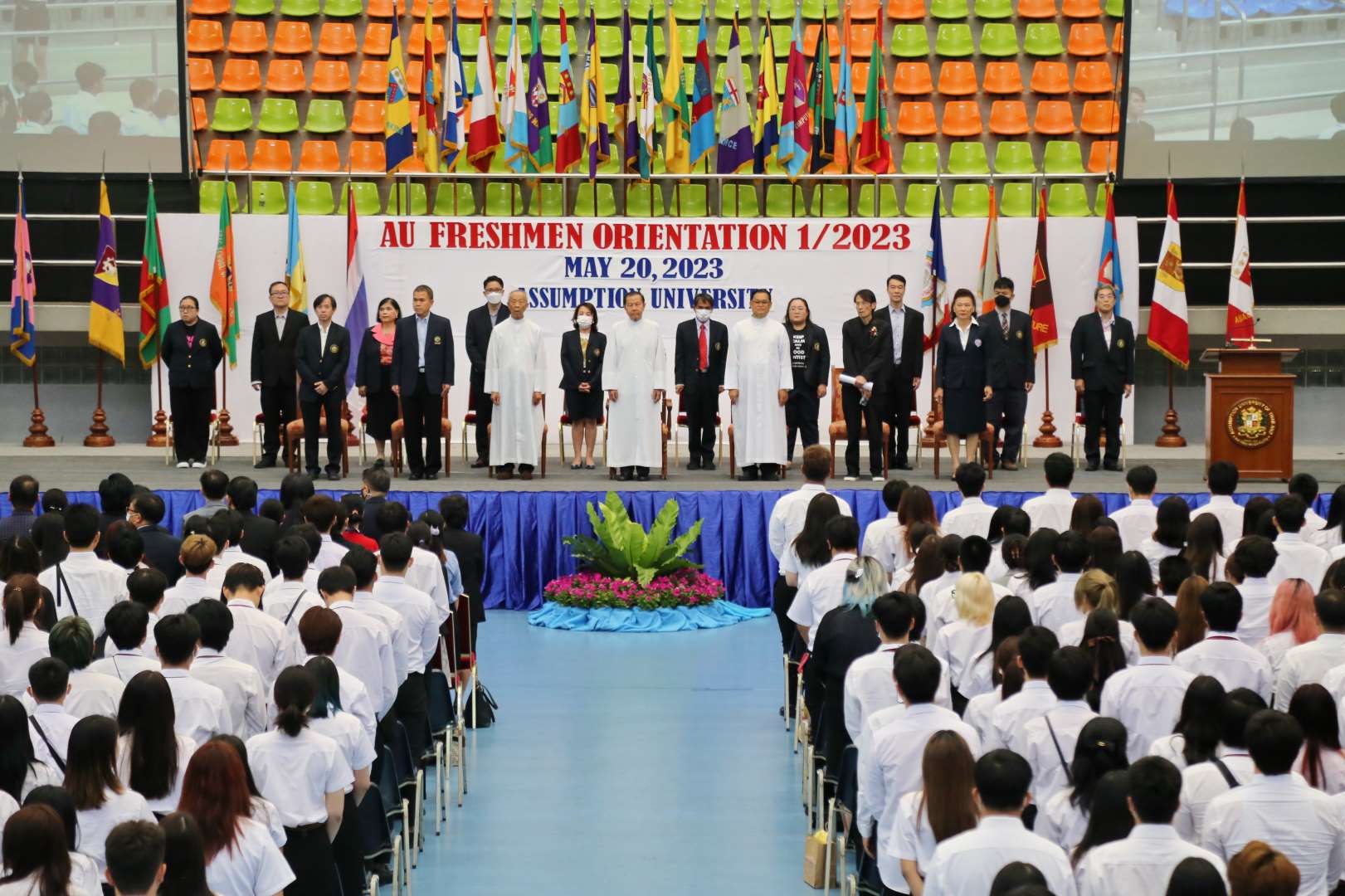 The afternoon session,  the Bernadette de Lourdes School of Nursing Science (BLNS) organized the faculty orientation for Nursing Freshmen at Ammaretphitak room. Dr. Pimsiri Bhusiri, Dean of BLNS, introduced the instructors of BLNS and informed nursing freshmen about the rules and regulations of the faculty and university including the quality assurance. After that A. Napaswan Namboonsri, Chairperson of Student Development Committee, informed them about advisors-advisees. Dr. Prapawan Praevanich, Dr. Chavalee Boonto, Dr. Naree Achwarin, Dr. Nungruetai Kanchantr, Dr. Patra Pheukphan, Dr. Supa Pudkasam, Asst. Prof. Dr. Onouma Thummapol,  A. Siraporn Silphipat, and Dr. Saw Yu Thanda participated in this freshmen orientation.  The Nursing Student Committees consisting of Ms. Pacharaton Suwanvisate, Ms. Sirikorn Kvammna, Ms. Aonnalin Wuthichai, and Ms. Ramon Soontramethakorn also welcomed nursing freshmen.